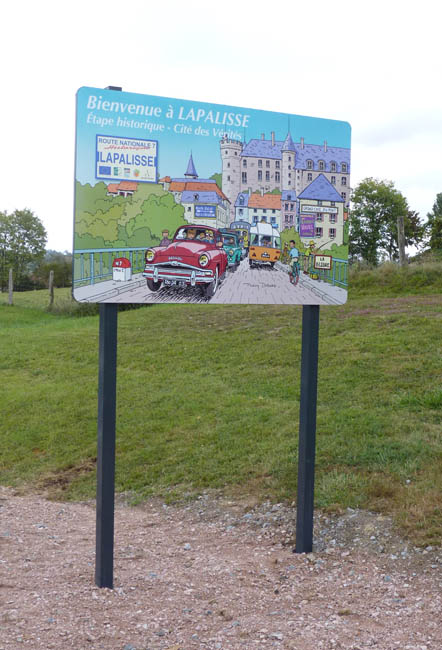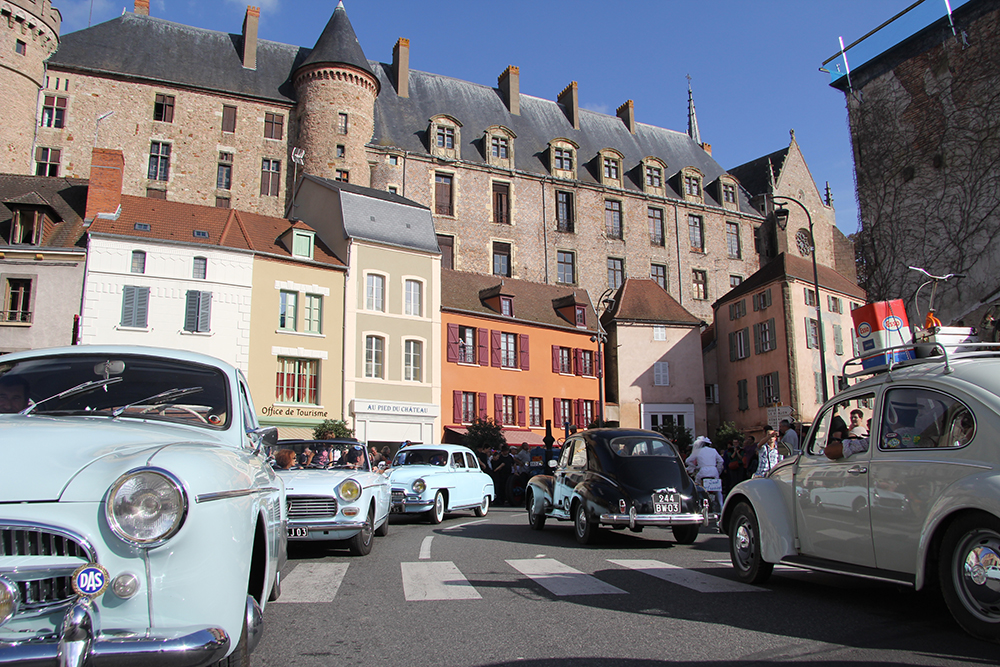 The historical Route Nationale 7  and classic vehicles
This road is steeped in history - it was a key Roman road leading to Lyon, an important route of the Paris-Lyon kingdom, an imperial route,  a Bleue route in the fifties as well as the iconic holiday destination road.
The N7 has forged the life and development of Lapalisse. It is now part and parcel of its heritage as shown by the "Nationale 7 Historique" signs meant for all the enthusiasts and tourists taking the old Route Nationale 7, eager to explore particularly interesting areas. A special board game has also been released.
Find out more on: www.lapalisse-tourisme.com
Lapalisse traffic hold-up
Since the bypass of the N7 in 2006, every 2 years Lapalisse pays honour to the iconic route by re-enacting a giant traffic hold-up like in the fifties and sixties at the start of the holiday season. It has become a benchmark event of the old N7 growing in popularity and attracting lovers of old cars from all over France and Europe alike.
Website : embouteillagen7lapalisse.blogspot.fr
association Route Nationale 6, 7, 86 Historique
This association groups more than 50 waterside municipalities of the National 7 in the broad sense: the National 7 in its entirety, including the relegated portions, the former National 6 from Paris to Lyon, the former National 86 on the right bank of the Rhône and the Blue Road.
Lapalisse integrated this association from his creation in 2011.
The objectives of this association are to promote and to develop the tourism on these former roads from Paris to Côte d'Azur, to protect and to emphasize its heritage.
The National 7, it is 2000 years of history, but it is especially 30 years of legend, when the highway did not exist... It is important to remember it and to protect some striking vestiges.
Website : www.nationale7.fr
Association des Véhicules Anciens Industriels et Agricole
Association des Véhicules Anciens Industriels and Agricole de St-Prix (AVAIA) and Club Automobile de Lapalisse (CAL) federate the enthusiasts of old mechanics.
Visits of the museum of the AVAIA to ST-Prix by appointment.
Phone: 06 07 28 29 48
Websites : www.association-avaia.fr            www.cal03.fr